Chairperson – Pauline McNamara
Our journey began in September 2007. The well-being of the ageing population of Ennis was the prime driver behind a group of people from a diversity of backgrounds forming Cuan an Chlair with the task of providing housing for elderly and a new Day-care centre, for 60 people
At that time
13% or 3000 people living in Ennis were over 65
165 people on the housing list
25 older people attend a small daycentre at chapel lane for a midday meal, there was limited seating capacity, lack of access, no scope to upgrade or expand they required a new centre
The question was where do we get land to progress the vision?
Solution
Bishop Willie Walsh and the Diocesan Trust donated land to build 12 two bedroom houses and a day centre for 60 people at Cahercalla road.
This was a green field site with mature trees, stone walls and lough.
Cuan appointed the design team of Hassett and Leyden
June 2008 planning permission was received
In September 2010 capital assistance from the Department of the Environment was sanctioned
In October 2012 we went to tender and the builder came on site in July 2013. Building was complete in April 2015.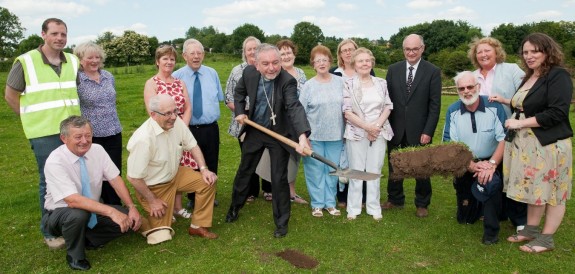 Willie Moloney and Pauline McNamara co-managed the project and it was completed on 1st April 2015.
It was a seamless project due to the professionalism of the design team and the excellent builder Patrick Keogh & Co.
Fundraising –Mary O'Sullivan
We are most grateful to everyone who donated and we still continue to rely on the generosity of the community to raise funds.
The project cost 3.5m
During the recession Cuan an Chlair collected over one million locally to build the day centre
We received two million funding from the Department of the Environment to build the 12 houses.
Two hundred thousand was donated by JP McManus.
 Houlihan and Partners waivered all our legal fees.